'
Gambri II
' a three-day art festival and an exhibition.
In Icelandic, gambri is the word for the first stage of moonshine making. To make it you stir sugar, yeast and water in a barrel and allow it to ferment. After a week or so you can distill the gambri and get 93% proof alcohol called moonshine.
With this simple but effective method in mind we looked for the basic materials to make Gambri Art Festival. Artists, musicians and guests – all this was put in a big barrel called Urban Spree and left there over a week and a weekend to ferment. After it we got Gambri.
---
Event organizer/exhibition curator:
Na Rfi.
Artist Liaison:
Ingibjörg Íris and Sveinbjörn Pálsson.
Branding:
Ingi Kristján and Helgi Einarsson.
---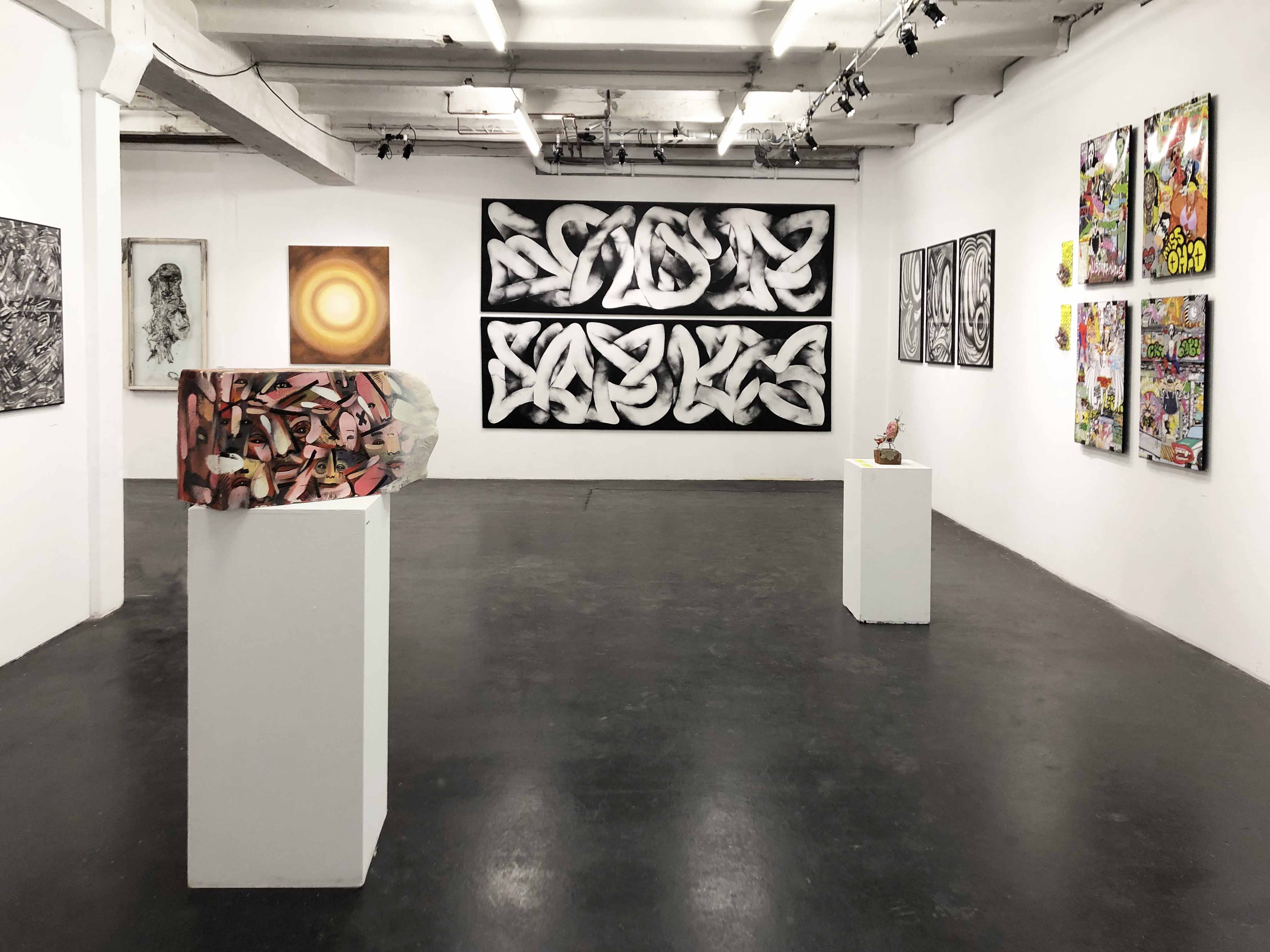 Exhibiting:
Anton Borosak
Arnar Ásgeirsson
Guðmundur Óskar
Helgi Einars
Hellcat
HoodMood
Indriði
Karli
Krot&Krass
Marcjanna
Margeir Dire ❤
Mottan
Qwick
Salka Rósinkranz
Sara Riel
Snyper
Sóley Lee Tómasdóttir
Svarta ekkjan
Vera Hilmars
Viktor Weisshapel
Þórður Hans
- GAMBRI TATTOO AND OPENING -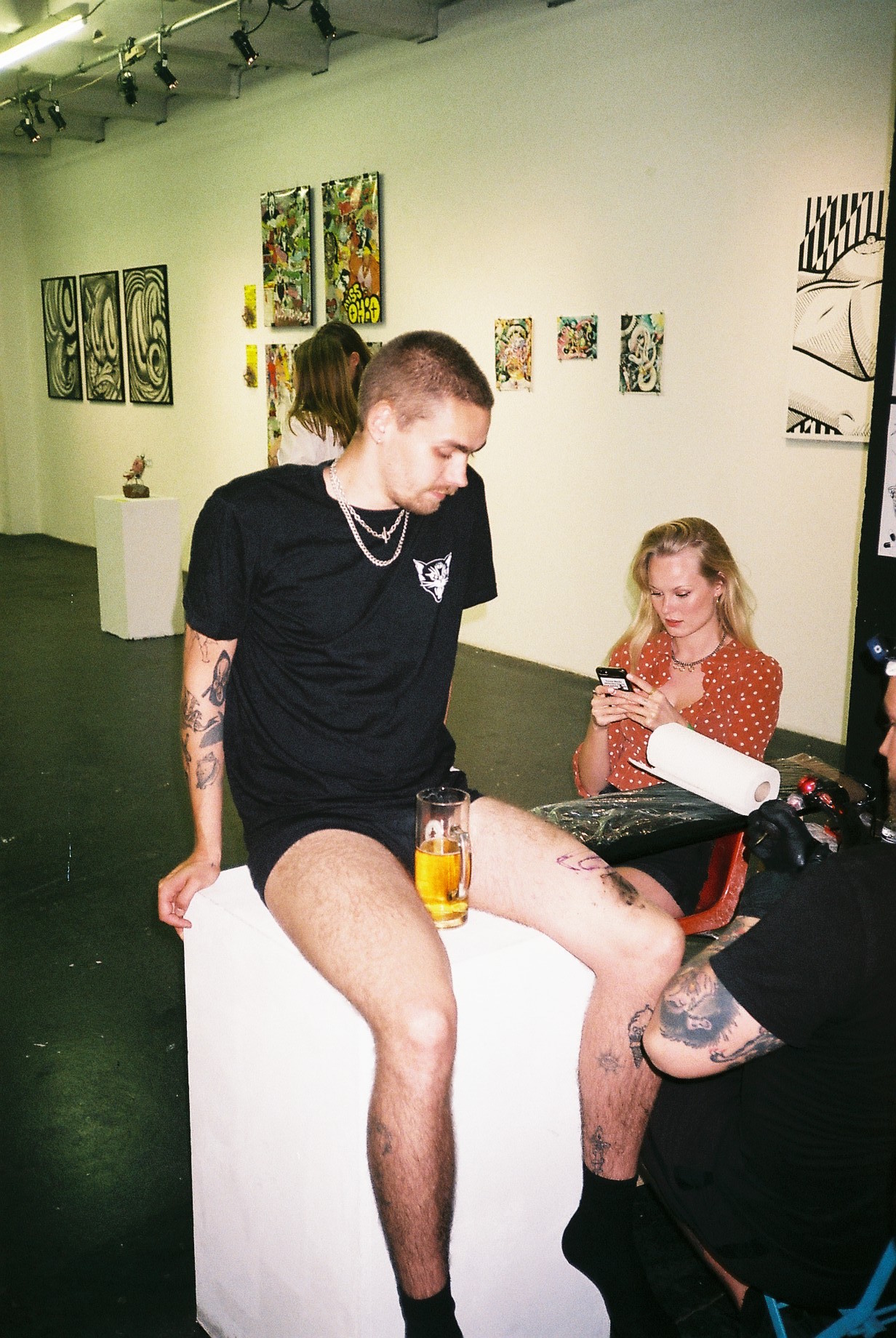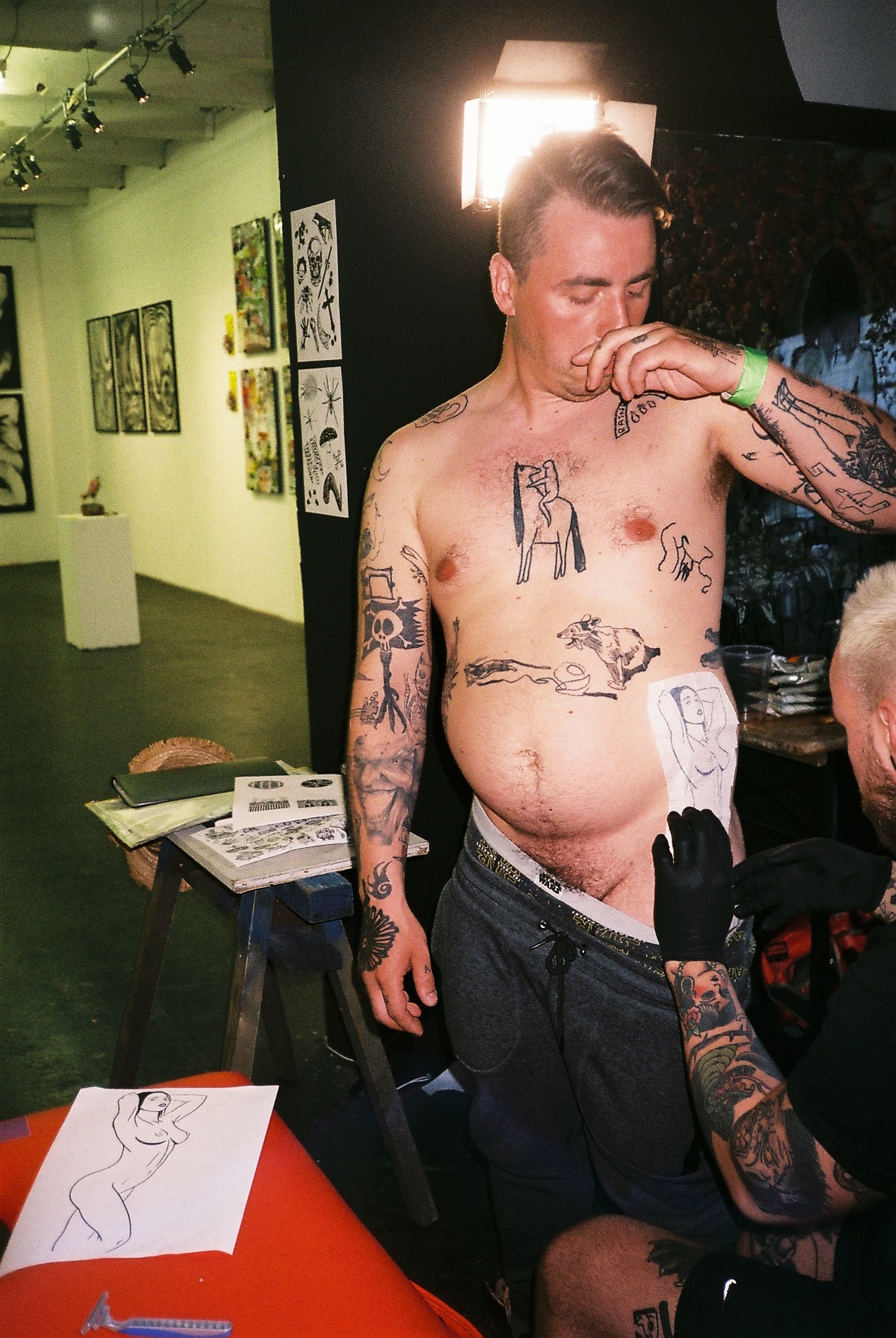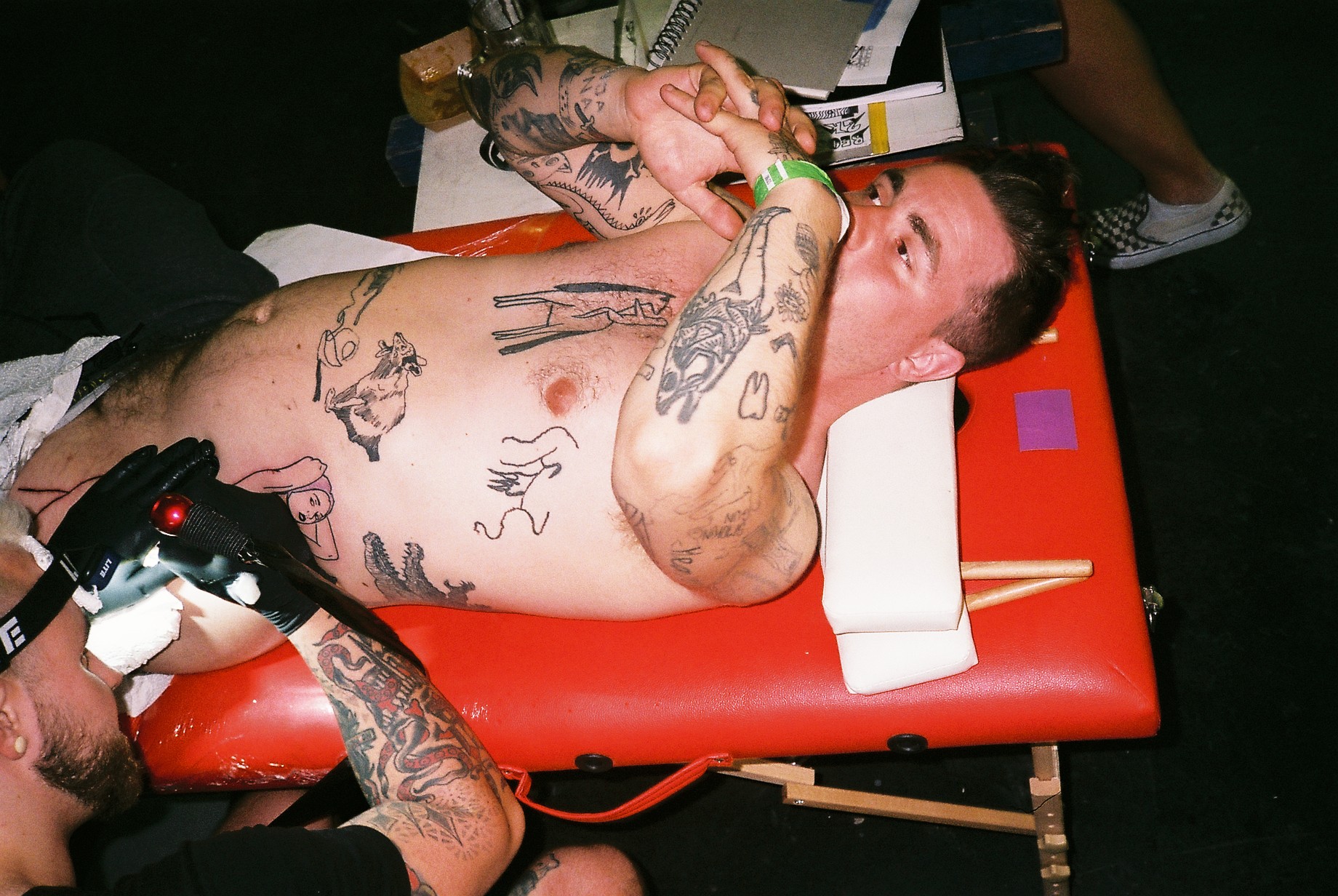 Photos by Guðfinnur Þórir Stefánsson and Hellcat
Tattoo artists:
Benedikt Andrason
Hopingnopolice
Kocane Wayne
Mottan
Skølvi
The Filler Killer
Vera Hilmars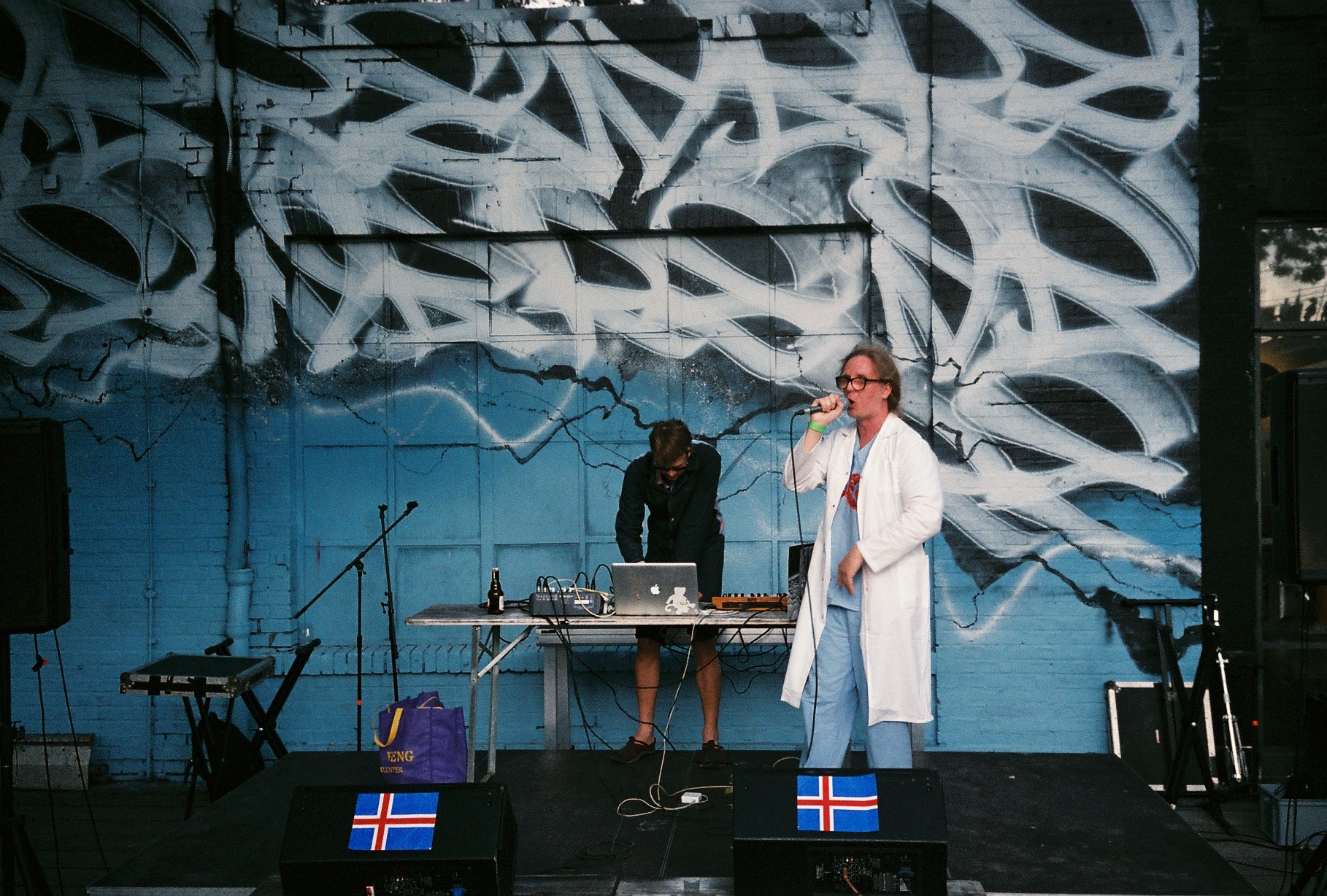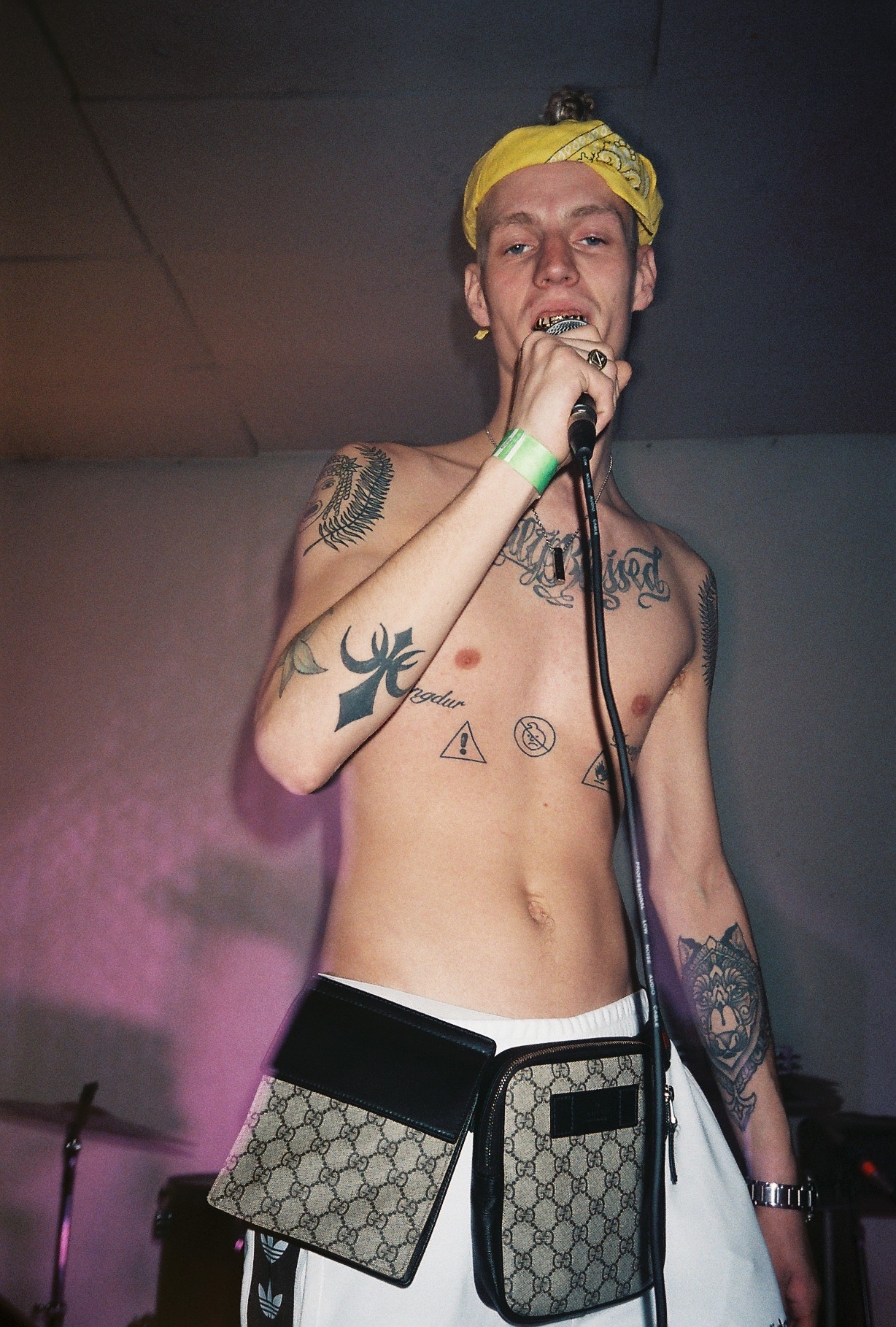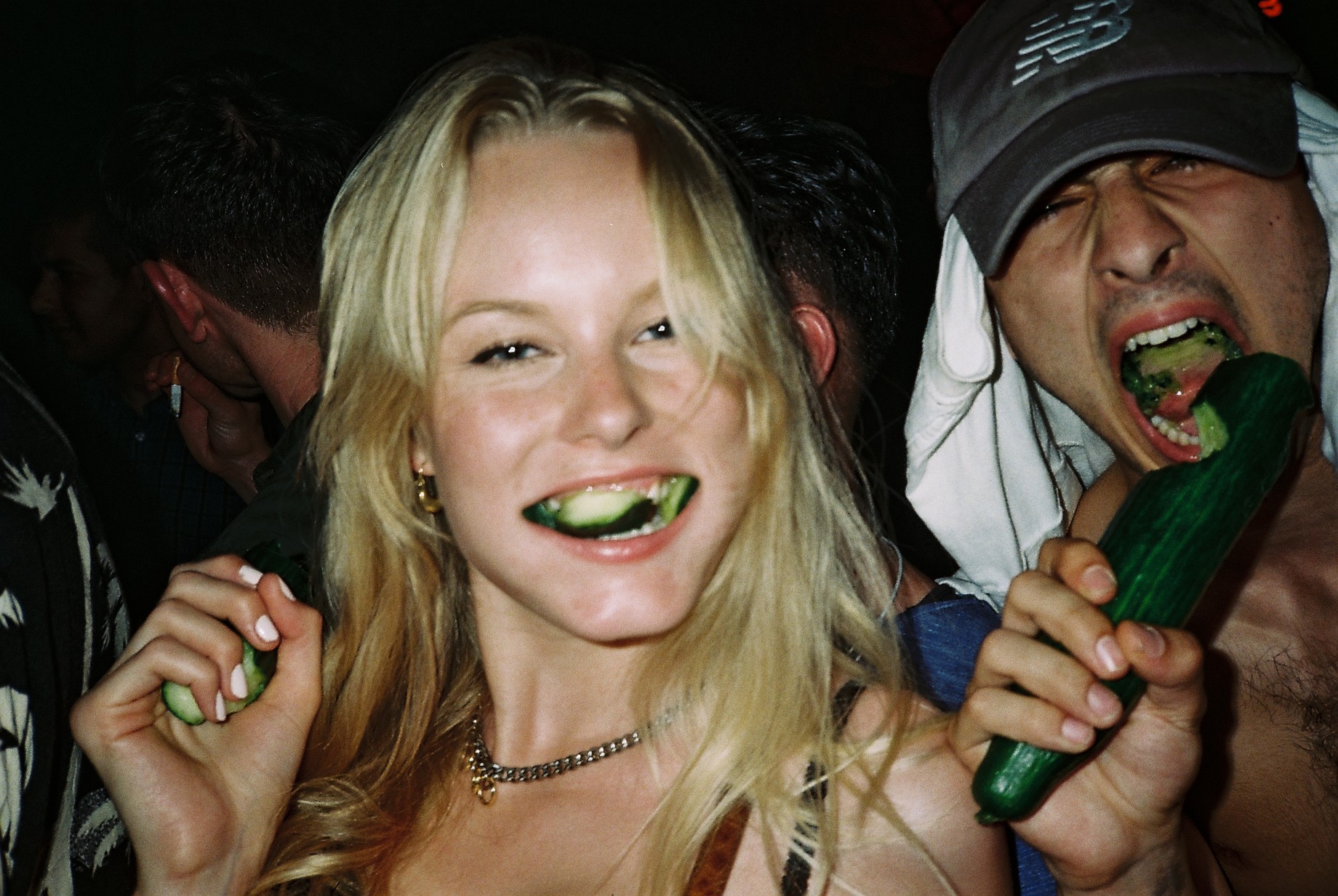 Photos by Guðfinnur Þórir Stefánsson and Hellcat
Performers:
Aggalá
Ari Árelíus
Árni Skeng
Balagan
Dj Draugabani
Drengur
Guffinnur
Gimmi
Hermigervill
Holidayboy Slurp
Kuldaboli
Kvæðakonan Góða
LaFontaine
Ljósvaki
Meinsemd
Skrattar
Sunna Margrét
Súríllur og Dókur
Styrmir Örn
Terrordisco
Thaison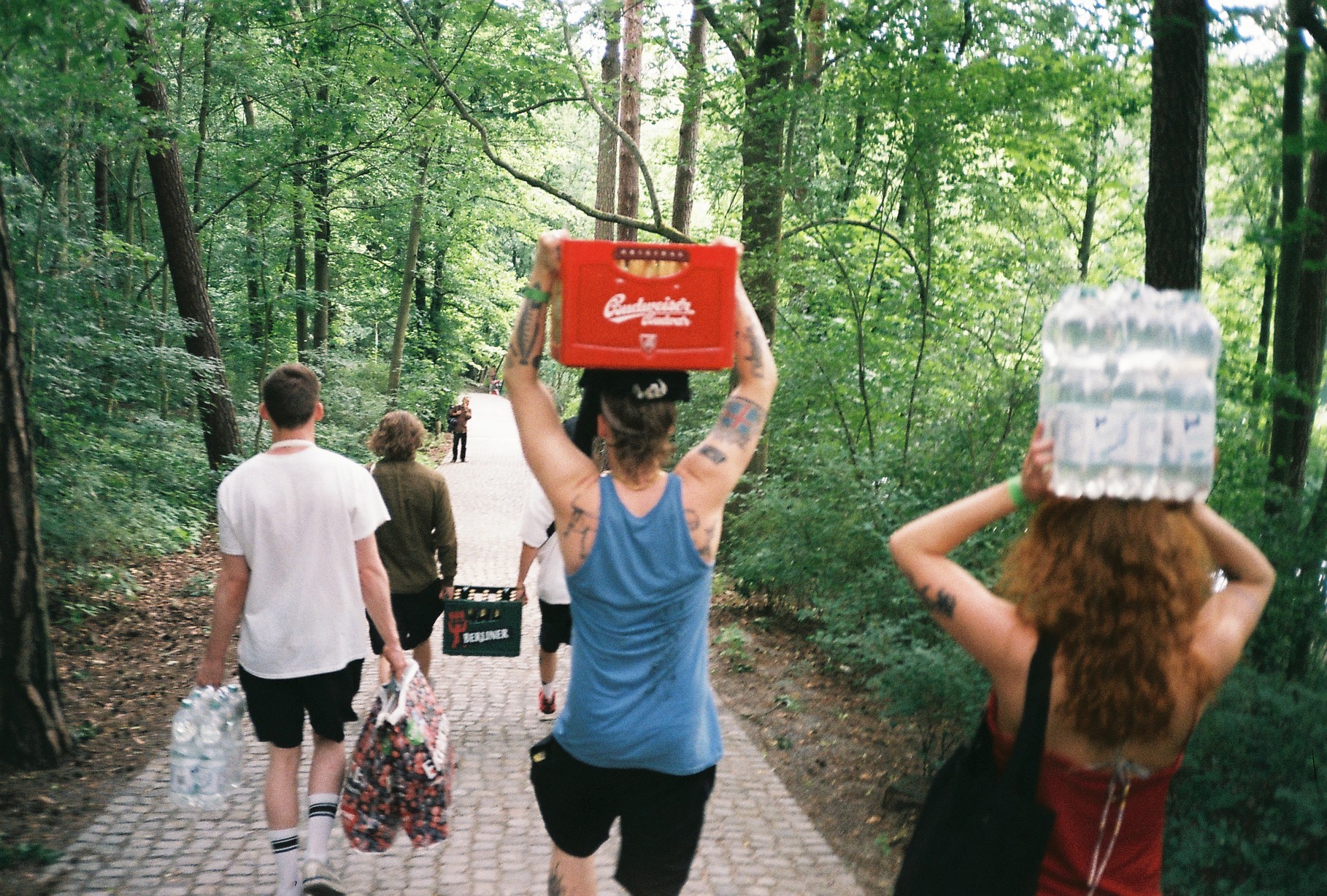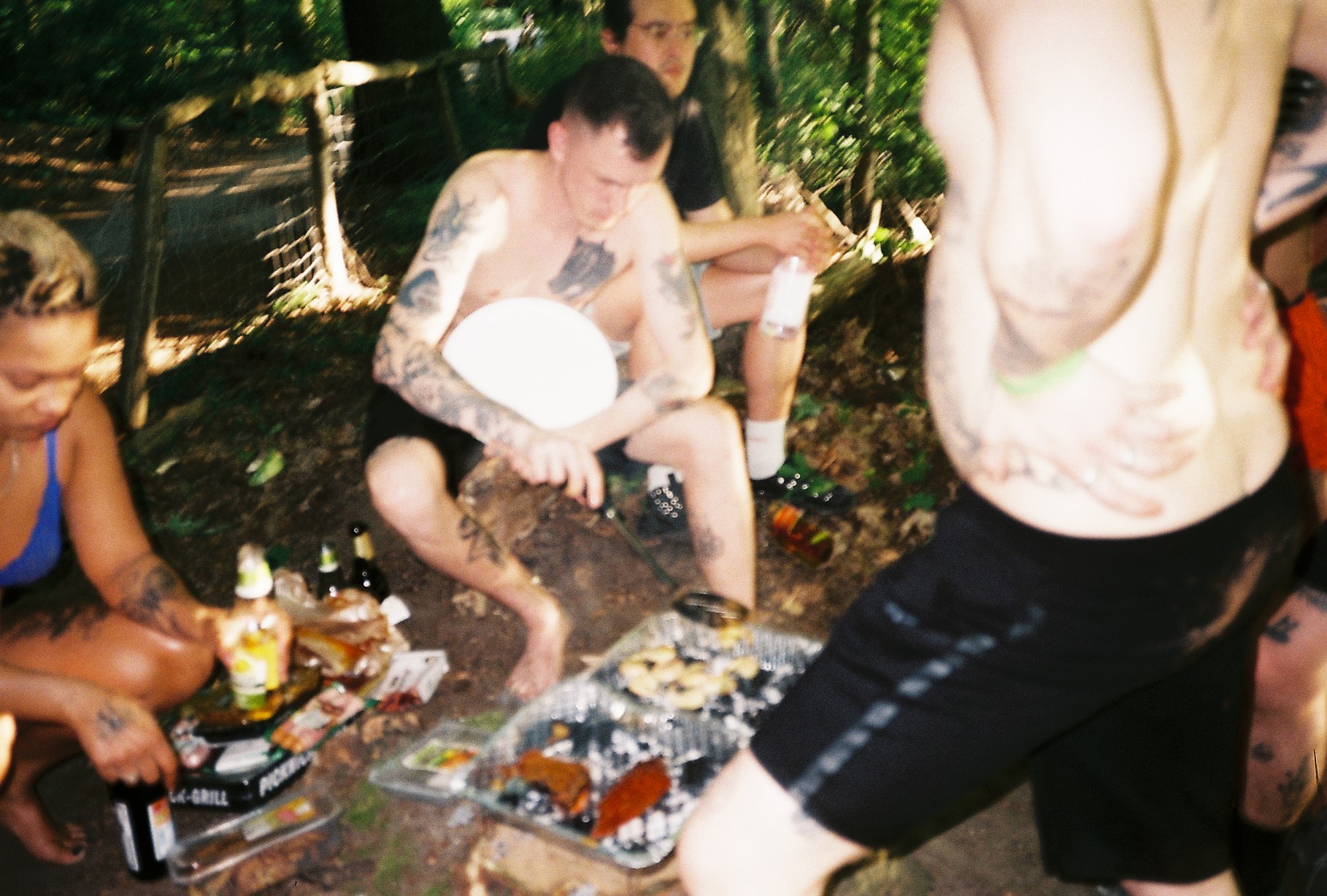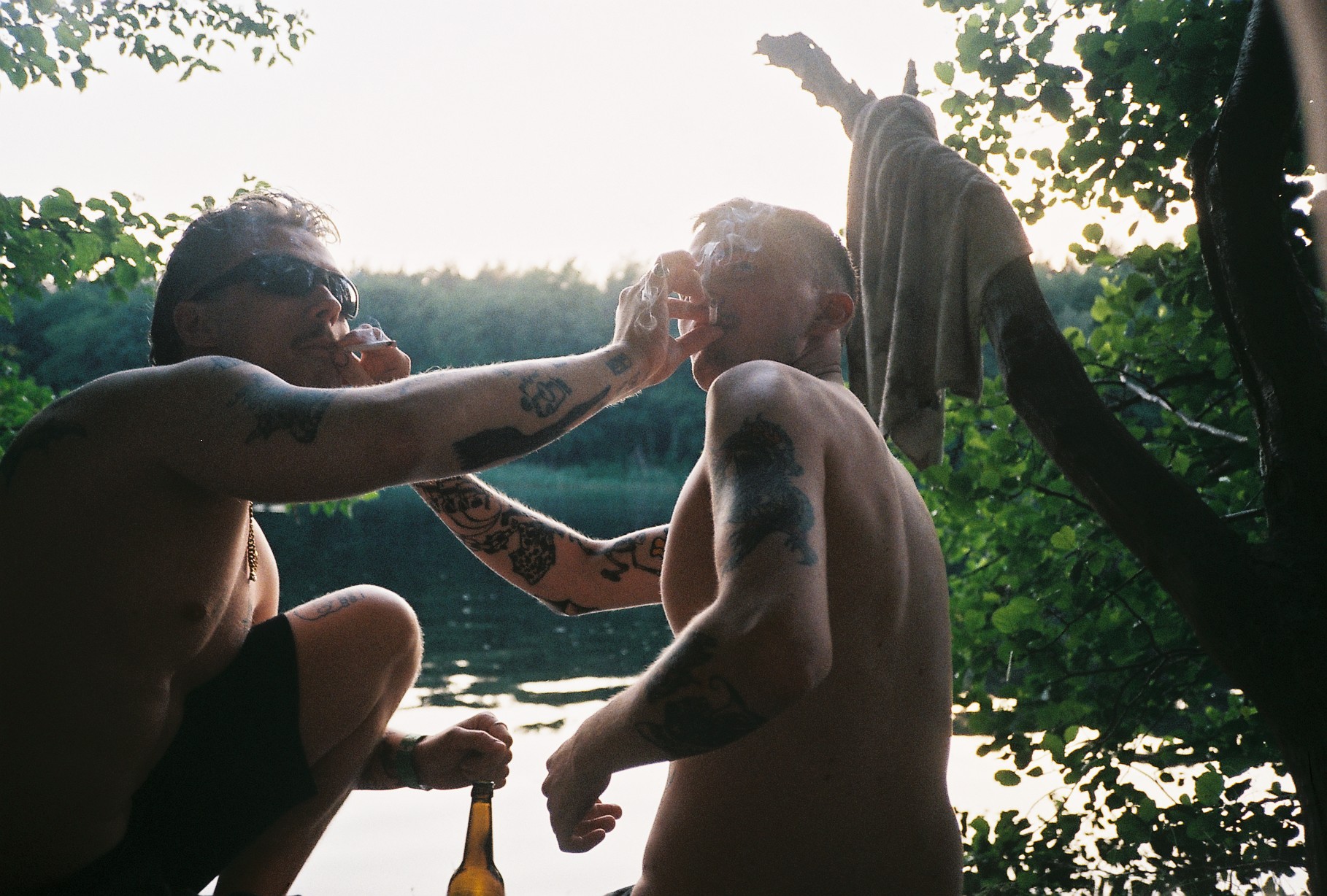 Special thanks to:

Pasal
Nico
and the Urban Spree staff!