ROOFTOP STORIES
Published by Grandabræður 2017.
The zine is a visual instruction of the Rooftop Stories by Qwick, Sniper and Motta (and also TY). The task was to find a way up on roofs in Berlin, but the only rule was that the same way should not be used to get down again. And this is the story...
A5 zine
42 pages
Digital print
90 g Munken Pure Rough.
Limited copies of 100.
Photos from:
June 6th – 14th 2017
Berlin, Germany.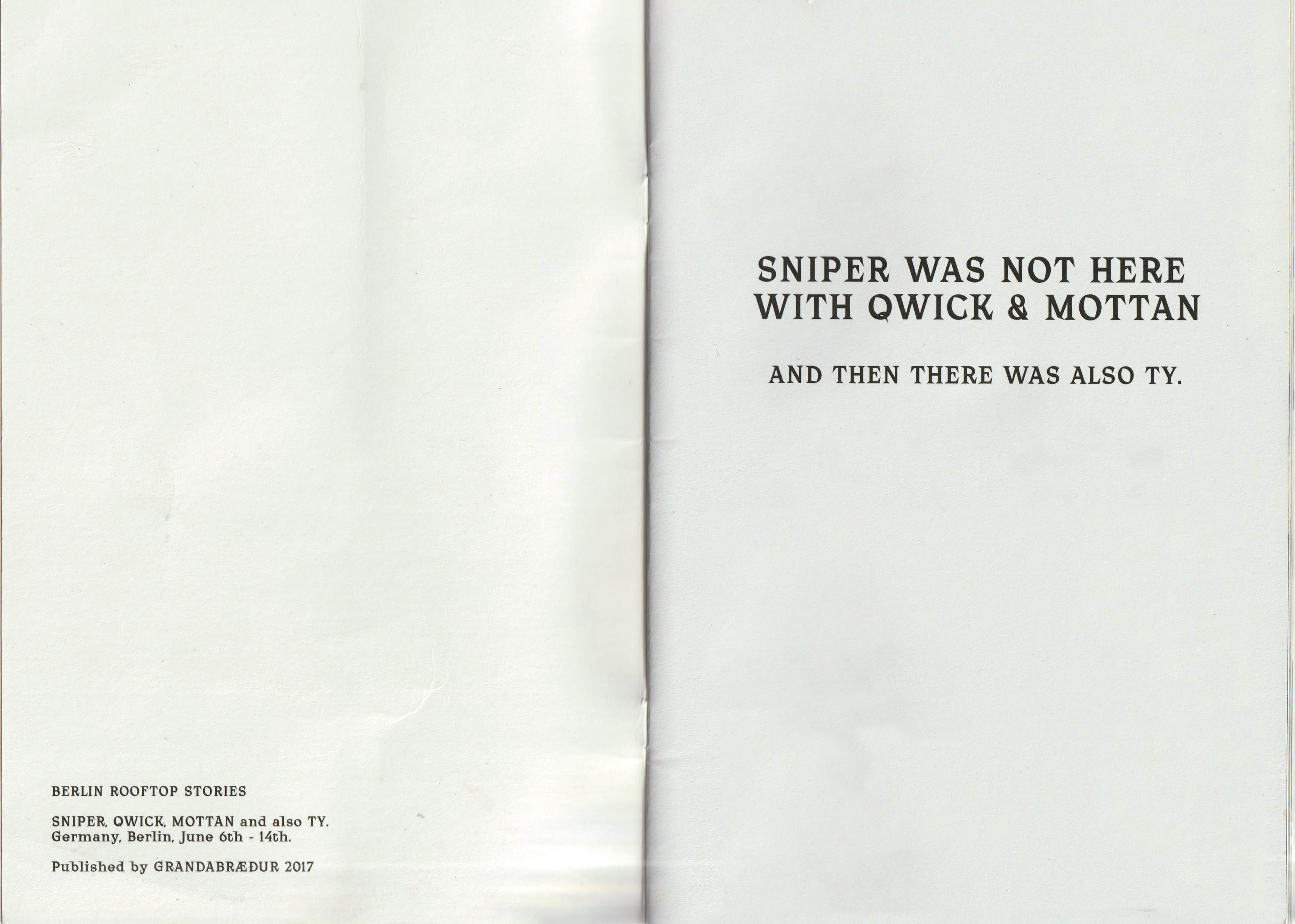 Special thanks to:

Urban Spree